Kayak the Ovens River (Billabongs Launch)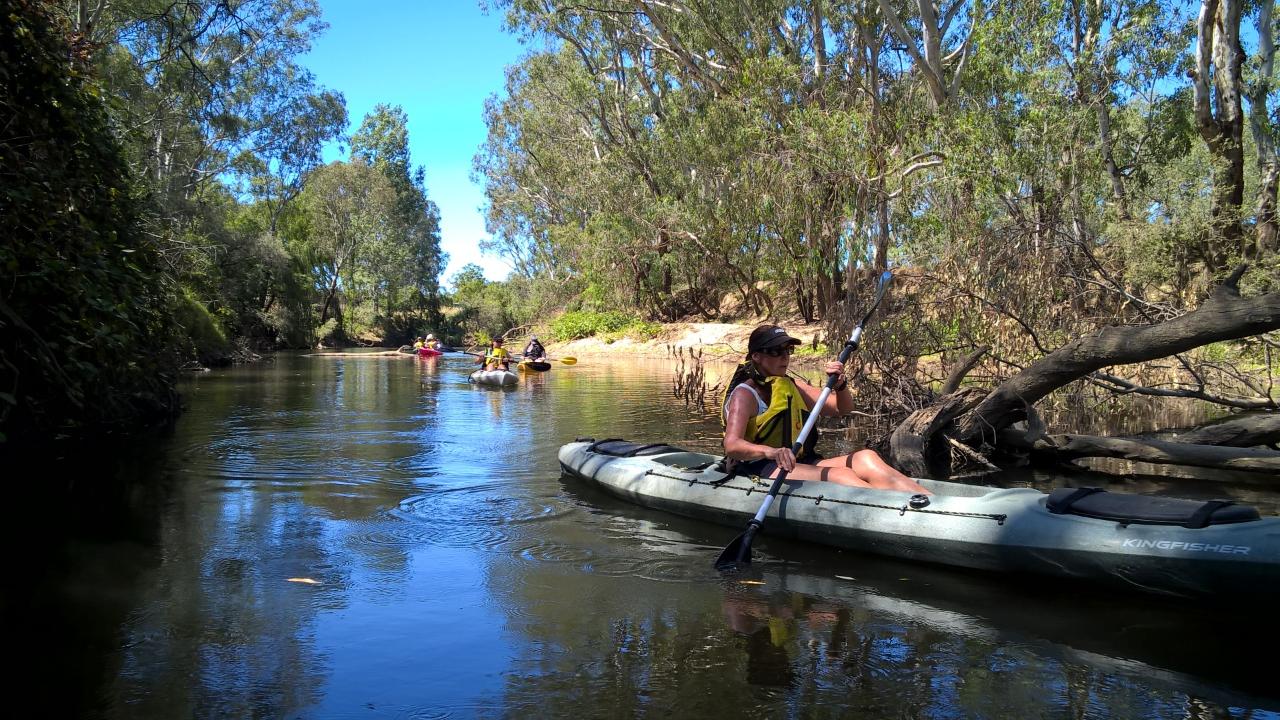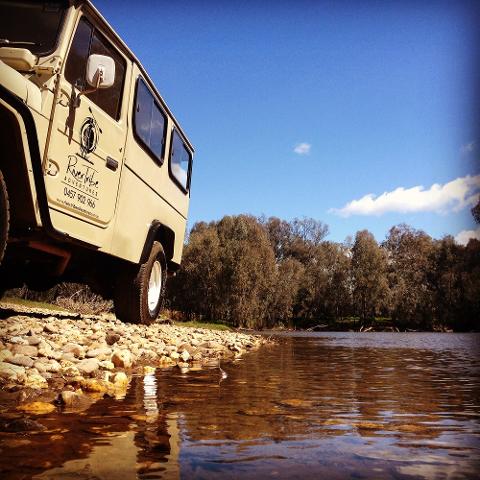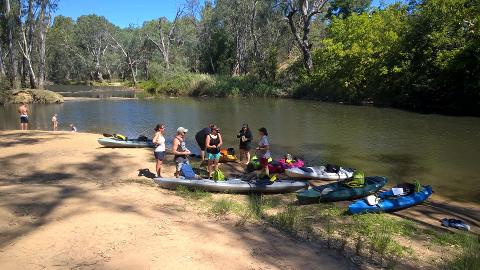 Duration: 4 Hours (approx.)
Location: Wangaratta, VIC
The river twists and turns and is in a very natural state
with trees in the river, snags and navigating fun all of which helps to provide
a rich environment and one that makes you feel that you are amongst nature.
Plenty of flora and fauna to see here, you will feel like you are miles from
anywhere yet only just a few kilometres up river of Wangaratta.
River Tribe describes this stretch of river as un-touched,
slightly adventurous but safe as long as you follow the rules of the river.
Above all it is an intimate section of river with trees over-hanging and
when you stop and take a look the river is full of life, it
is alive with a menagerie of life not often seen, it feels healthy, natural,
relaxing yet invigorating.​
Status: Tour open and ready for bookings
Time Allowed: No restrictions here, enjoy the river and get back before the bats come out
Distance: 7-8km and at an average pace a 2 hour paddle time
Departure Times: Various - please request a time and make plans based on how long you wish to paddle
Grade: Easy to Moderate with a few challanging - check the river conditions for more information
For: Fit and agile adults with a sense of adventure
Notes: Tour and safety notes are provided with a little helpful guidance
Cost: $79/person (min 2). Prices are shown in $AUS